Audit
Our accountancy and finance recruitment team have a wealth of experience in the audit recruitment market across the UK.
We handle audit opportunities for accountancy firms from the Big 4 through to Independents. We deal with roles spanning all levels of the audit market from entry level positions through to senior level hires.
We undertake retained assignments instructed by National and Regional Heads of Audit, helping them to make strategic hires across London, the Midlands and Bristol.
There has been a significant increase in the need for high quality auditors throughout the accountancy and finance markets in recent years.
We specialise in the following areas:
Core Audit Jobs
Financial Services Audit Jobs
Public Sector Audit Jobs
Internal Audit Jobs
Charles works closely with clients and candidates alike to ensure that we have the top talent in the market and the very best opportunities of offer.
We work with candidates to understand their personal and professional aspirations to provide them with tailored advice on their long-term career plan.
What do candidates say about us?
"I would have no hesitation in recommending Adlestrop or using them again in future. Charles provided excellent service from the first meeting through to offer. The level of communication was excellent and I really valued the insight and perspective that Charles provided."
Audit Partner, Large Independent, London
What do clients say about us?
"Adlestrop really understood what we were looking for to help grow our Birmingham business service offering. Adlestrop was able to recommend to us a highly skilled sales individual, and his appointment has proven to be very valuable to our future growth plans. Adlestrop does not mess around with wasting time sending lots of CV's. Adlestrop focusses and waits for the most appropriate and relevant candidate for the role that we are looking for, thus saving our time and effort. I would highly recommend Adlestrop and we would definitely use them again when looking for senior roles "
Audit and Transaction Partner,Top 20 Firm
Opportunities
Audit Partner, Top 10, Birmingham
We are working closely with an expanding Top 10 accountancy firm to appoint an Audit Partner to work alongside the newly appointed Office Managing Partner. This is an opportunity for an individual to build, grow and establish an Audit function in the Midlands.
Audit Director, Top 20, Birmingham
A Top 20 accountancy firm are in search of an Audit Director to work closely alongside the National Head of Audit. This individual will be supporting, managing and overseeing the delivery of an exciting client portfolio.
Audit Financial Services, Top 10, Bristol
We have a unique opportunity with a Top 10 accountancy firm in Bristol who are in search of an Audit professional with a background in Financial Services. This is a strategic hire for the firm as they seek to establish a stronger presence in this space across the South West region.
Recent Placements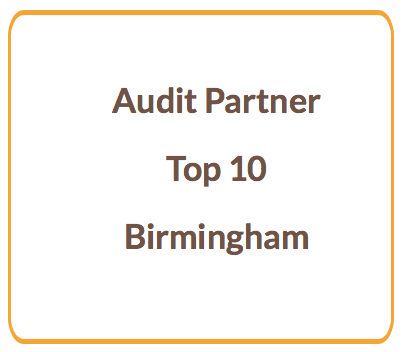 Blogs

How do Senior Managers make Partner?
At some point in their career, many accountants will attempt the leap from professional to partner.
For some, it's an easy step to make. They have learnt what it takes to attract clients, keep them satisfied and lead with confidence.
For others, it can be a frustrating experience in which they arrive on the other side battered and bruised.

How do Newly Qualified Accountants become Managers?
It is not necessarily a matter of completing your qualification, going through the motions and then arriving at a time when you can make that move up to the next rung of the career ladder. It is much more than that.
Here is a guide to help you prepare for your journey to becoming a manager in private practice.