Join Us
Position: Experienced Recruitment Consultant & Trainee Recruitment Consultant
Salary: Competitive, plus an attractive commission structure
Benefits: Company mobile, iPad, 23 days holiday, birthday off, plus fun team nights out!
Location: Birmingham
What's in it for you?
The chance to have a once in a life-time business adventure; learn massive amounts about recruitment from the recruitment industry's leading players, make as much money as your abilities and hard work will allow and really feel what it's like to take control of your career.
Our motto is "do it right; make some money and have a few laughs" - is this yours I wonder?
Why Adlestrop?
Good question, especially when there are so many recruitment companies to choose from. Well try these for size: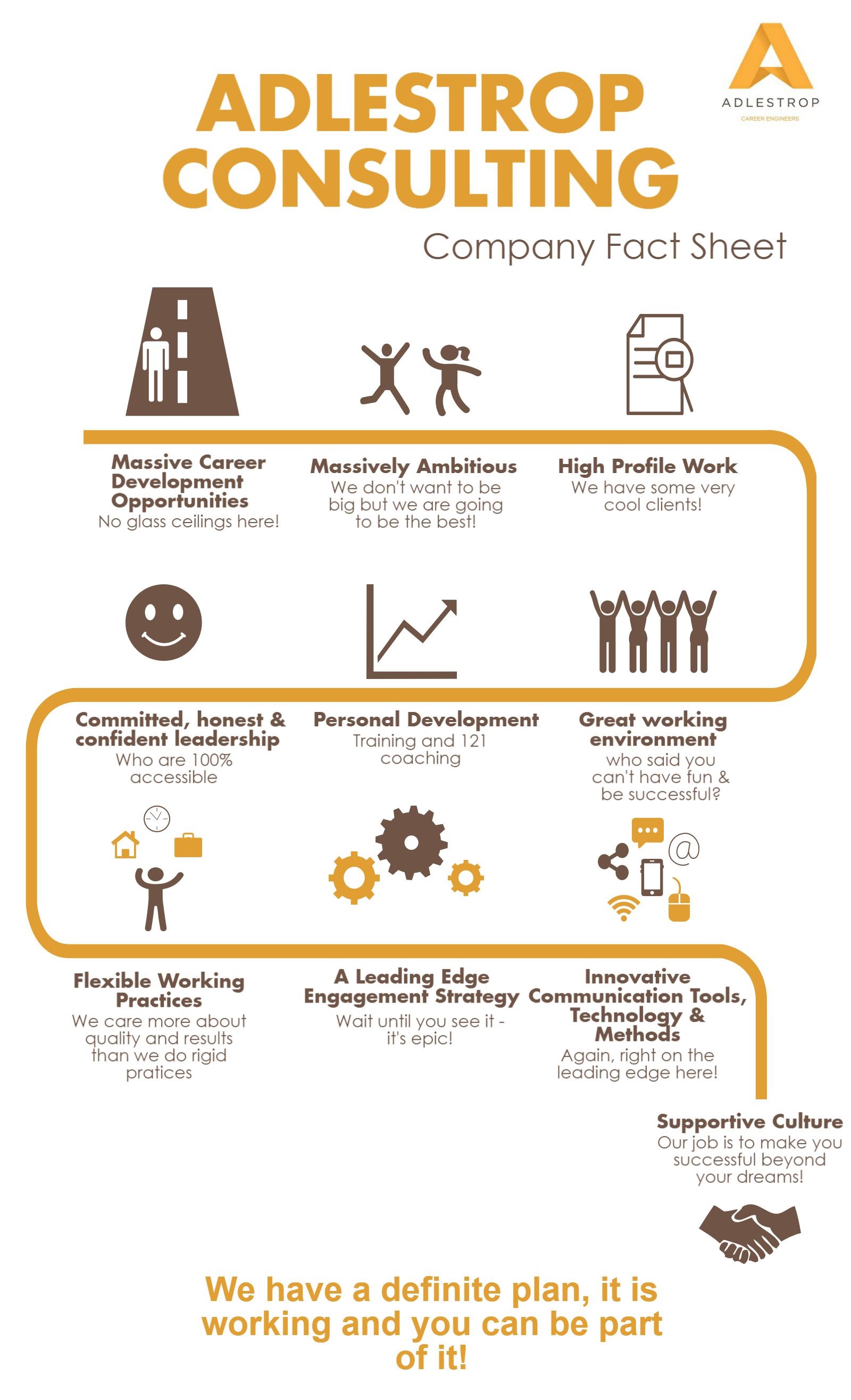 What will you be doing?
You'll build longer term relationships with candidates and clients alike.
Create compelling candidate profiles that will excite our clients.
There will be an increasing amount of client liasion as your skills and experience develop.
Help and direct our candidates in their choice of career paths and future prospects.
Become an epic recruiter using the latest tools and technologies available today.
Is this the job for you? What we're looking for...
A recruiter: you must be able to demonstrate a track record of finding exceptional candidates for professional roles. We're not really bothered about the sector; it's your attitude and ability we want.
Somebody who loves using the telephone and the internet especially social media. Loving LinkedIn as much as we do is a definite plus.
A people person - seriously, if you don't like building relationships with people this isn't for you.
Comfortable working to a target that's achievable but which will stretch you.
We believe that organisation, quality, innovation and persistence conquer all - you need all of them.
Goes without saying really but you must have strong communication and inter-personal skills.
A passion for personal development; hard work and achievement.
Everybody in their lives has at least one seminal moment that changes everything; usually stemming from a simple decision they made. This could be yours but if you don't speak to us you'll never know!
If you want to know more then please give Charles Magill a call on 07909 967191or email: charles.magill@adlestropconsulting.com