Corporate Finance Partner, Top 15, East Midlands
Corporate Finance Partner, Top 15, East Midlands
Adlestrop Consulting have been appointed by an ambitious and fast-growing Top 15 firm based in the Midlands to assist with their strategic recruitment strategy in appointing a Corporate Finance Partner.
This role offers an ambitious and experienced Corporate Finance professional the opportunity to become an industry leader and make a real impact within a future-focused firm.
The right candidate will become an integral part of a young and talented Partner group, as well as a multi-award-winning Corporate Finance team who recently reported a near-record breaking number of deals and are one of the most active in the region.
Our Client's Corporate Finance practice works with businesses in a wide range of industries but has extensive knowledge and industry experience in several key sectors.
You will work with a variety of different clients and have the autonomy to develop and push your own sector specialisms if desired. The practice's broad midmarket focus means you will work on a mix of all deal types.
Outside of the Corporate Finance team, your role as a Partner means you will work closely with the rest of the Partnership to shape the direction of the service line and the firm.
There will be opportunities to continuously challenge and develop yourself, whilst building and nurturing the talent within your own team to mould future leaders in a firm that recognises and rewards talent.
As part of a multi-disciplinary, multi-award-winning accountancy and business advisory firm, you will benefit from a cross-discipline approach to transactions and support from leading experts in other divisions.
The firm is also part of a highly regarded international network, allowing the opportunity for international travel and assignments.
The desired candidate will be East Midlands based, have solid experience within corporate finance and advisory space, with a proven track record of performing and delivering for clients, combined with strong business development skills.
Contact our Consultant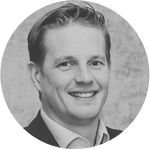 Charles Magill - Director
0790 996 7191
charles.magill@adlestropconsulting.com