Audit Director/Partner, Top 15, East Midlands
Audit Director/Partner, Top 15, East Midlands
Our Client has a unique opportunity to become an Audit Director, with a fast track to Partnership, or an Audit Partner in a fast-growing and ambitious Top 15 firm.
The role has been created as a result of continued rapid growth within the firm's audit practice, with the view to this individual developing and growing a portfolio of clients, as well as inheriting an existing client portfolio, and the opportunity to build an audit team to operate across the East Midlands region.

With a particular interest in providing audit and compliance services to corporations, academies, charities and partnerships across a range of sectors, this is an exciting and varied opportunity for an experienced Audit Director who has strong experience with large OMB clients.

Working with businesses across a range of industries, you will have the opportunity to make a real, tangible impact on people's lives. Your work will be varied and involve developing close working relationships with clients who act as the decision makers within their respective firms.
Outside of the Audit team, your role means you will work closely with the rest of the leadership team to shape the direction of the service line and the firm. There will be opportunities to continuously challenge and develop yourself, whilst building and nurturing the talent within your own team to mould future leaders in a firm that recognises and rewards talent.
As part of a multi-disciplinary, multi-award-winning accountancy and business advisory firm, you will benefit from a cross-discipline approach and support from leading experts in other divisions.
The firm is also part of a highly regarded international network, allowing the opportunity for international travel and assignments.
The desired candidate will have solid experience within the audit field, with a proven track record of performing and delivering for clients, combined with strong business development skills.
Contact our Consultant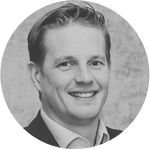 Charles Magill - Director
0790 996 7191
charles.magill@adlestropconsulting.com